OCTOBER 2017: Rona is excited to be a part of two amazing concerts this month!
October 15th.
7S: Seven Songwriters: Witchy Women
Joined by singers Alex Tripp and Sherz Aletaha, Rona will perform a set including songs from her new musical,
Salaam Medina: Tales of a Halfghan
at Whitman & Bloom 6:30 p.m.
www.johnalbertharris.com/7songwriters
October 19th.
NAMT Songwriter Showcase
Rona and lyricist Liz Suggs will present songs from their rom com,
One Good Day.
at New World Stages 2:00 p.m.
namt.org/festivals/2017/
---
FEBRUARY 2017: The latest episode of acclaimed web series
Amateur Dicks
is out and Rona wrote the music & lyrics, and makes a small guest appearance! Also guest starring Thayne Jasperson from
Hamilton
and
So You Think You Can Dance
. Check it out!
https://www.youtube.com/watch?v=yiRWDTfaDws&feature=youtu.be
NOVEMBER 2016: Come join Rona at Joe's Pub Monday, November 28th for The Civilians
War On Christmas
Concert. She will be premiering 2 new songs celebrating the diverse ways we celebrate Christmas in America sung by Samia Mounts and Donald Webber Jr. (Hamilton)! Get tickets here.
_
NOVEMBER 2016: Broadway star Alysha Umphress sings the Clinton anthem
I'm With Her
with music written by Rona and lyrics by Zoe Samuel and Christiana Cole Little. Watch the video here!
_
AUGUST 2016: Rona joins writer Kirsten Childs and director, Robert O'Hara to music direct the new show Bella: An American Tall Tale at the Dallas Theater Center! http://www.playbill.com/article/cast-set-for-premiere-of-kirsten-childs-musical-bella-an-american-tall-tale
JULY 2016: The Mercury News calls the music Rona wrote for the new play, Hunting Love, "...wonderfully compelling." Check it out in Oakland, CA at The Flight Deck through August 2016.
_
June 2016: In response to violent acts of hate perpetrated around the world, the Off Broadway cast of Who's Your Baghdaddy? Or How I Started the Iraq War joined Rona in singing her arrangement of John Lennon's Imagine and U2's One. Watch the video here
_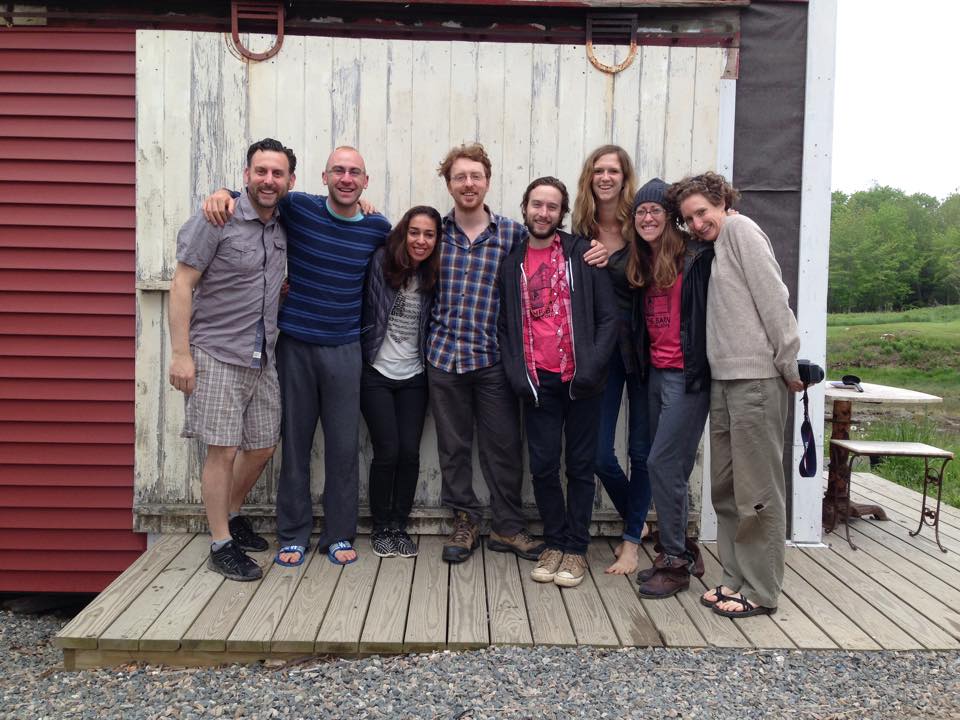 NEWS
:
JUNE 2016: Rona and her collaborator Gabriel Grilli had a wonderful weeklong writing residency at the Barn Arts Collective in Maine. Stay tuned for demos from their new show
As We Travel On.
APRIL 2016: Rona is thrilled to write music for Custom Made Theatre Company's production of Will Eno's play Middletown in San Francisco. Listen to some of the tracks here!
_
MARCH 2016: This year Broadway Backwards raised $480,287 for Broadway Cares/Equity Fights AIDS!!! Rona was honored to participate as an orchestrator for the smash hit Kinky Boots song "Hold Me in Your Heart" performed by Danielle Brooks.
https://www.youtube.com/watch?v=ADP4KQqSp70
MARCH 2016: Rona is off to Weston Playhouse in Vermont to music direct and record a demo for the new show by Kirsten Childs,
Bella: An American Tall Tale.
Stay tuned for more details.
JAN 2016: The Muse Match 6.0 #yesallwomen concert at 54 Below was such a blast! Check out the song Rona wrote for her muse, Alex Tripp here:
https://www.youtube.com/watch?v=Cd_IDxuZpHc
JAN 2016: What happens when Fun Home and the Youth Pride Chorus collaborate on the iconic Ring of Keys?? Pure magic! Rona is a very proud music director! Check it out!!
https://www.youtube.com/watch?v=GLojTfk-xp4
DEC 2015: The New York City Gay Men's Chorus will be world premiering a piece Rona wrote for them entitled
What's At the Intersection
at their holiday concert December 13th! Get tickets at
http://nycgmc.org/events/begin-your-holi-gay-season-with-us/
SEPT 2015: Rona is thrilled to be music directing the Off-Broadway World Premiere of
Who's Your Baghdaddy?
Get tickets at
http://www.whoisyourbaghdaddy.com
JUNE 2015: Rona and the NYC Youth Pride Chorus sang at The White House and met President Obama at the 2015 Pride Conference!!! An unforgettable experience preceding the Supreme Court ruling declaring same-sex marriage a right by two days.
JUNE 2015: On June 8th, Rona will be participating in
Tune In Time
at the York Theatre where she will write a song on the spot with someone she's never worked with before...in front of an audience! For tickets go to:
http://www.yorktheatre.org/tune-in-time.html
MAY 2015: Rona is thrilled to join up with The Civilians to present a commissioned song in their piece,
The Way We Live
at the Metropolitan Museum of Art! For more into visit:
http://www.metmuseum.org/events/programs/concerts-and-performances/the-civilians
MARCH 2015 UPDATE: Rona will be presenting a short set of her songs at New York Theatre Barn's D-Lounge on Monday, March 23rd at 7:30! Guest performers include Joey Contreras, Liam Forde, and Or Matias. For tickets and more info visit: http://nytheatrebarn.tumblr.com/dlounge
-Rona Siddiqui and her collaborator, Liz Suggs are the recipients of the 2014 ASCAP Mary Rodgers/Lorenz Hart Award! They will be honored at the 19th Annual ASCAP Foundation Awards Ceremony in December.
-Join Rona at the Musical Theatre Factory Thursday, November 6th to hear a set of songs from
One Good Day
performed by Phoebe Strole
(Spring Awakening
), Blake Whyte (
Submissions Only, Mama Mia
) and Chris McFarland
(Piggy Nation
)!
-An industry reading of
One Good Day
is taking place in NYC November 17th & 18th! The cast includes Kate Wetherhead (
Submissions Only, Spelling Bee
), Blake Whyte (
Submissions Only, Mama Mia
), Zachary Unger (
Big Fish, Newsies
), Emily Rosenfeld
(Annie
), Jonathan Raviv (
Lies My Father Told Me
), Chris McFarland (
Piggy Nation
), MacKenzie Grey (
Girls
), Nancy Zoppi, Eleisha Eagle, Giana DeGeiso, & Dakota Mackey-McGee. For more info, go to www.onegooddaymusical.com